Brands
The Leaders of Design & Innovation
Meet the companies that we call partners. They form the foundation of our product specifications thanks in part to their best-in-class performance, breadth of product offering and ongoing technological innovation.
Over the last 40 years, Audio Control has focused on "making good sound great" through their lines of amplifiers, receivers and preamplifiers. Unlike some other audiophile brands on the market, Audio Control does not just focus on amped-up specs. Their goal is to improve customers' lives by delivered stunning audio the lets them recreate a concert hall or theater environment in their own home. As the heart of your home theater, their receivers deliver fully immersive sound as well as 4K video resolution. Knowing how important it is to get
high-end audio
beyond a few dedicated rooms, they have a full line of multi-zone amplifiers that deliver excellence throughout your San Juan, PR house. Even outdoor applications aren't out of the question with their powerful line of 70-volt amplifiers.
Design and functionality intertwine in BDI's media room and home office furniture solutions. Not only does this Virginia-based company create user-friendly designs that improve product life quality, but their flow-through ventilation and cord-management systems optimize technology performance. An ongoing commitment to functional design, high-end materials and attention to detail result in pieces that last for years. Add structure and style to your media room with TV stands and media consoles, and recharge your record collection with audio cabinets. Streamline your workflow with modular office furniture solutions such as adjustable bookshelves, cabinets and more. Since its founding in 1984, BDI continues to design a wide range of furniture designs and configurations for the modern home and office. Furniture is available in various finishes, including walnut, oak, black and charcoal.
Music lovers disappointed by the quality of digital audio started Bluesound with the goal of delivering the full depth of master audio recordings through a wireless format. More than a decade later, the Canadian company had a fully fleshed digital platform featuring their line of high-end wireless speakers, streamers, amplifiers, soundbars and subwoofers. Each component can stream all digital formats, including MQA for studio-level audio quality in every corner of your home. Expand your music's reach to up to 64 players to play music throughout the house or a different soundtrack in each zone. Though network audio provides the best quality, Bluesound speakers also allow for Bluetooth and AirPlay streaming.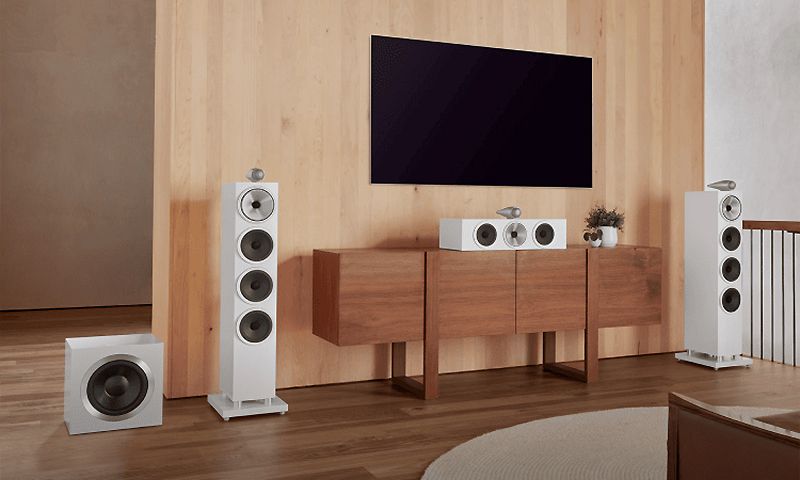 Universally loved by audiophiles and recording professionals, Bowers & Wilkins is believed by many to offer the best loudspeakers in the world. They are so synonymous with luxury sound that they're the official audio solution for all Jaguar car models. For more than 50 years, they have been the standard bearers in the hi-fi world through handcrafted speakers, superior grade materials and industry-leading audio engineering. They introduced the use of Kevlar and Diamond for the ultimate in pure, striking sound reproduction, and their audio engineering delivers expansive depth and clarity. Despite being best known for their flagship loudspeakers, B&W now offers the same exacting audio standard to their line of headphones, subwoofers, architectural speakers and even their stylish wireless speakers.
The hi-fi products from Cambridge Audio aim to fight the subpar sound that has become the norm for many retail products. Throughout their 50 years of audio engineering experience, the company's goal has always been the same: purity of sound. The British company staffs 20 audio engineers at their London headquarters, including electrical engineers, coders and QA testers. All interior components are tested and only used based on which offer the most astonishing clarity and dynamism. Enjoy outstanding audio performance through their lines of amplifiers, turntables, headphones, speakers, network players and receivers. You'll find high-end audio solutions for any budget and application. With a love of music guiding its endeavors, the company commits 5% of all its profits to music charities.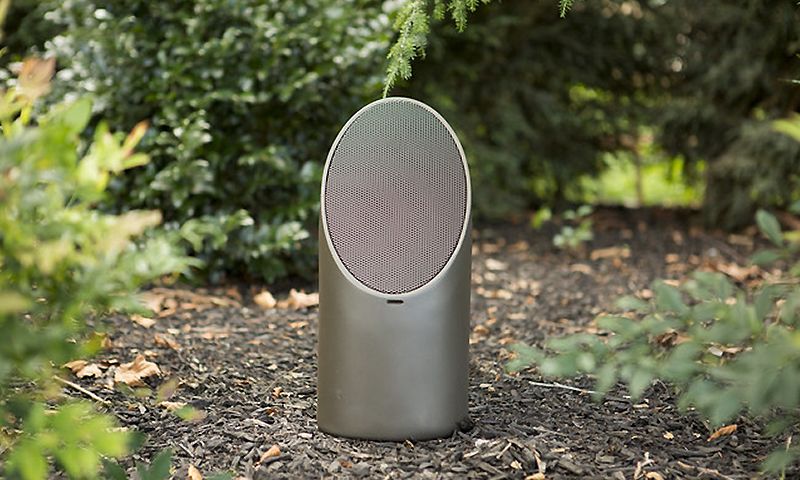 Coastal Source stands for something radically different from mass-marketed landscape lighting and outdoor audio products. Their mindset is "do it once, do it right." Rather than creating solutions that inevitably fail over time, Coastal Source designs and engineers high-end landscape lighting and outdoor audio solutions that are created for superior function and durability—even in the harsh salt spray of coastal environments. Founded in 2003 and headquartered in New Jersey, Coastal Source combines more than 50 years of hands-on industry experience to deliver a patented landscape lighting system that features bullet lights, path lights, well lights, step lights and more that withstand the elements and enhance pleasure, safety and curb appeal. Their high-fidelity outdoor audio products feature 2-way and 3-way ellipse bollards, modular bullet speakers and concealed rock speakers that deliver rich, full coverage while blending into your gardens and foliage.
A Berlin-based manufacturer of door communication products for residential homes and MDUs, DoorBird has been merging design and IP technology for beautiful and functional solutions since 2009. Their IP door stations feature a sleek, straightforward design ideal for any application. Through custom encoding, packaging and transport technology, they deliver exceptional audio and video quality even with a limited internet connection. Motion sensors, night-vision, microphones, speakers and light sensors are included in all models. Indoor and outdoor station designs are available in many sizes, shapes and finishes, all flush-mounted for a clean aesthetic. Their configurator lets you build a station based on your size, finish and color preferences for added customization. Easily integrate with your security or home automation platform of choice through their open API interface.
DMF is a nationally renowned company famous for designing and manufacturing easy-to-use downlighting solutions for residential and commercial environments. 30 years after it was founded out of a garage in southern California, it now boasts a national chain of warehouses and suppliers to deliver stellar LED lighting solutions wherever they're needed. Having the right light quality is vital to creating successful environments for work, relaxation and play. Easy-to-use OneFrame, SquareFrame and DCD modular mounting systems allow for varied designs featuring recessed, surface mount, wall mount, cylinder and pendant fixtures. Enjoy the perfect indoor and outdoor lighting for any occasion with fixtures ranging from 750 to 9000 lumens and warm dim technology that lets you enjoy the entire light spectrum of cool and warm hues.
One constant over the past century has been ELAC's commitment to sound innovation. The company was founded in Germany in 1926 to research sonar technology and made its first foray into consumer audio in 1948. As the audio industry expanded, ELAC did as well to grow its product line from its initial record player to include turntables and electronics. ELAC remains at the forefront of the industry with award-winning speakers featuring their trademark 4Pi omnidirectional tweeter and JET folded-ribbon tweeter. Relish in high-end sound for any application with bookshelf, floor-standing, architectural and home theater models. Keep the same quality throughout the system with their music servers and amplifiers. All products combine cutting-edge audio technology, astounding build quality and sleek European design to deliver the best in high-end audio.
Leverage Epson's long history of electronic innovation with their line of commercial and home cinema projectors, which deliver striking, dynamic quality for projection made perfect. Their wide range of projectors is ideal for home theater enthusiasts who enjoy watching sports, TV shows or movies. With images up to 300", you can relish the big-screen experience in the comfort of home. Meanwhile, 4K video resolution and advanced color processing offer unprecedented detail ideal for both residential and commercial settings. With ultra-bright models available, you can enjoy dynamic images, even with ambient lighting in the room. Dealing with a small space in your home or office? Explore Epson's high-performance, short-throw projectors that can sit just a few feet from the screen.
Though AV components often steal the attention, Front Row Seating knows the key to a home entertainment experience is comfort. Since 2003, they have built home theater seats, sectionals, stools, tables and even bean bags at their Canadian factories with high-end materials and tried-and-tested construction techniques. All upholstering is made of dried hardwood and plywood, while all seats are Teflon-coated for a squeak free, no-sag design. Their materials include leather from the world's best tanneries and high-density memory foam. One feature that makes Front Row stand out is customization. Craft your dream seating with your choice of materials, style, cover and color. Revamp your theater seating with accessories like cup and wine glass holders, tray tables, tablet holders and LED lamps.
A market leader in innovative display mounting solutions, engineering company Future Automation specializes in mechanisms that conceal and reveal displays in modern smart homes, commercial spaces and marine applications. Their unique product line combines functionality with aesthetic appeal to offer greater flexibility for any vision. Future Automation's in-house design team crafts bespoke solutions for projects small and large, with a vast product line that includes lifts, wall mounts, ceiling mounts, table mounts, projector drops, moving panel mechanisms and more that can be seamlessly integrated into any AV installation. Sculpt the design you desire with beautiful, automated AV lifts and mounts from Future Automation.
Audiophiles Sandy Gross and Don Givogue founded GoldenEar in 2010 in Irvine, CA, to put their "golden ears" to use to create speakers that hit the golden spot every time. They leverage over a hundred years of experience between them and their engineering team to bring sonic perfection to all GoldenEar loudspeakers. Each speaker model delivers high-performance audio regardless of the price point. When listening through a GoldenEar loudspeaker, the components virtually disappear, so it's only you and the recording in the room. At the heart of their success is a focus on a wide soundstage, a smooth frequency response, solid bass response and sonic clarity. While known famously for home theater speakers and soundbars, GoldenEar also offers its flagship Triton Series 2-channel speakers and discreet in-wall and in-ceiling speakers ideal for custom whole-home audio solutions.
Research has been at the heart of Harbeth speakers since their inception. HD Harwood founded the company in 1977 after he came upon a new film plastic at the BBC Research Department that was perfect for loudspeaker cones. Harwood secured a patent with the BBC's consent, and thus, Harbeth and the polypropylene-coned bass midrange driver was born. Every speaker since has strived to be a clear conduit for musical recordings with the same tonality and musicality provided from each of their five speaker lines. Speakers vary only in their power handling and size. Experience studio-quality sound at home with the M40.3 XD. Vintage sound comes through with the original SHL5plus HD model line while electrifying sound comes in a compact package with the P3ESR XD and C7ES-3 XD models.
A global leader in the design and manufacture of advanced visual surveillance solutions, IC Realtime innovates and delivers expansive video technology for the residential, commercial, military and governmental markets. IC Realtime's line of surveillance solutions seamlessly integrates with the latest smart devices and control systems in your home or business so you can easily monitor activities in real time whether you're present or away. Taking yet another step beyond their competitors, IC Realtime also offers the first-ever intelligent video surveillance search engine powered by AI, which uses deep learning technology to help you find exactly what you need from your video footage in seconds. When you choose IC Realtime, you choose the best in integrated security solutions.
A Sonance subsidiary, IPORT was founded in 2004 to better integrate Apple products into homes and businesses. Since then, it has designed the first in-wall docks and mounts for iPads and the LaunchPort—the only iPad inductive charging system. Surface-mounted ports available in black, silver or white finishes offer a streamlined solution for your smart home or corporate controls. Access iPads easily where used most with tabletop solutions ideal for kitchens, media rooms, boardrooms or reception desks. For seamless home control, integrate mounts with built-in buttons that let you access your most popular technology. Take advantage of iPad's intuitive features in commercial settings, including corporate, healthcare, hospitality and marine applications. Easily manage, configure and protect all the iPads on your property by adding mobile device management.
Established in 1999 by audio engineers and craftsmen, James Loudspeaker takes pride in its commitment to innovation when designing high-performance audio solutions. James Loudspeaker offers lines for luxury homes, marine applications and enterprising businesses alike. Through cutting-edge technology and flawless designs, their products provide unprecedented sonic performance in both indoor and outdoor environments. James Loudspeaker solutions emphasize aesthetics to deliver powerful sound while having a minimal presence in the space. Loudspeakers from all lines include ultra-slim driver technology, adjustable frequency distribution and quad-tweeter arrays. All James Loudspeaker customers receive personal support to ensure a solution that satisfies all of their needs and preferences. Choose from a wide range of in-wall, in-ceiling, under eave, landscape, bookshelf and loudspeaker models.
Enjoy personalized, American-made speakers and sound sculptures that look as beautiful as they sound when you choose Leon. Each audio solution is an elegant balance of stunning design and innovative technology, delicately manufactured in a way that helps reshape the way people experience culture. The Michigan-based manufacturer is widely known for their award-winning sound and unrivaled level of customization, building speakers by hand and to your exact specifications since 1995. Choose from their collection of custom soundbars, ceiling and wall speakers, outdoor speakers, and even elevate the design of your TV displays with Leon's handcrafted media décor products.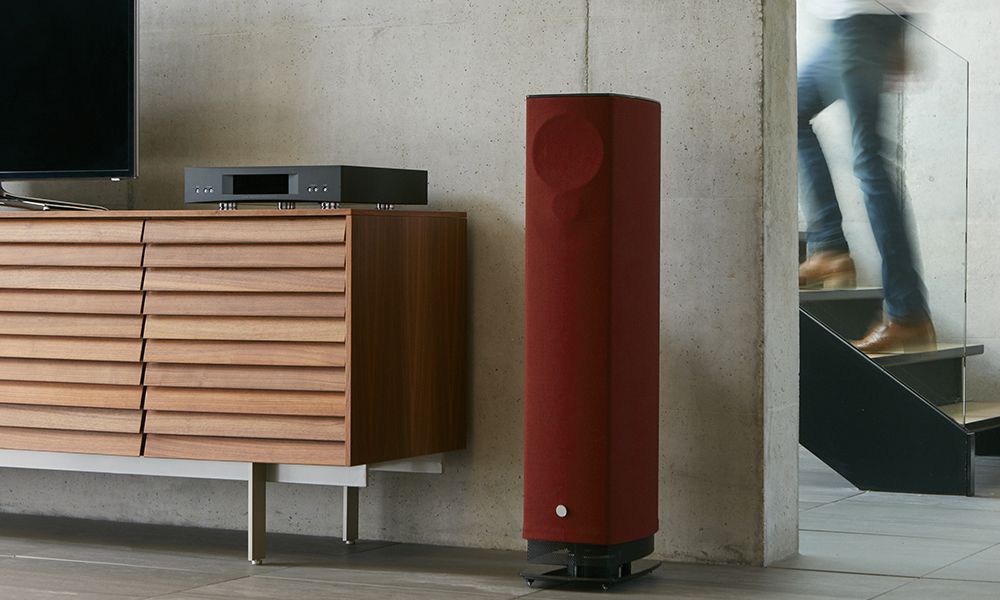 Linn's mission is to embrace music's magical power and make it better. The Scottish company has spent almost half a century perfecting the music listening experience. They even built their own record label to understand the recording process and better incorporate it into their system designs. Over the past five decades, they've extended this ethos to their handcrafted speakers, amplifiers, network music players and turntables. Their components mix and match to build custom whole-home audio solutions that extend this hi-fi sound throughout the home with intuitive control from a computer, tablet or smartphone. Experience stellar quality in any environment with their space optimization technology. Each component features a modular design and built-in software upgrades to deliver the best sound throughout its lifetime.
A leading innovator of professional-grade IP networking solutions, Luxul offers a complete line of products that simplifies network design in the home and business. Experience reliable and scalable connectivity in the most demanding network deployments, ranging from LANs and WLANs to mobile wi-fi for any size application. Luxul networking offers high-capacity load balancing, role-based access control systems, indoor and outdoor coverage options, proper
security protection
and more for your San Juan building. Gain stronger peace of mind with free lifetime support, whether you require a single-room or expansive property solution.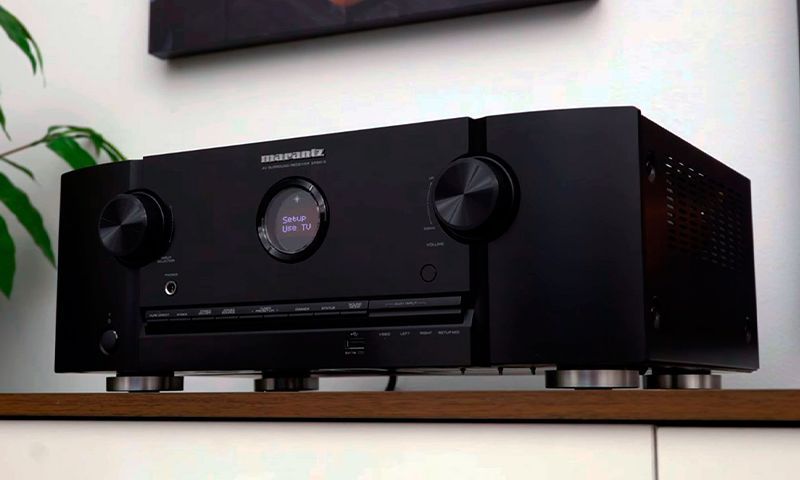 An audiophile favorite since 1953, Marantz delivers uncompromising sound true to the original recording. All Marantz products are crafted with sonic supremacy in mind to provide unmatched hi-fi sound that redefines the listening experience. Each product is the result of purposeful design and state-of-the-art technology that respects tradition while embracing innovation. Having passed rigorous testing at the hands of in-house sound masters, you'll experience the same extraordinary Marantz signature sound each time. At the heart of all Marantz' hi-fi audio products is the idea that music matters—and so does the way you listen to it. Let Marantz' award-winning receivers, amplifiers and wireless music systems transform the way you listen to your favorite music and movies.
Elevate your residential and commercial settings with concealment products from Media Decor that bridge the gap between AV systems and interior design. Elegant lifts and screens hide displays behind curated or user-uploaded works of art. Pick from a wide array of prints, including classic art, abstract art, photography, album covers and more. Stylize the room with custom Elite, Illusion and Premium frames available in dark wood, light wood, silver and gold finishes. Under the Leon Speakers umbrella since 2013, the Michigan-headquartered company also boasts the Edge Media Frame, which delivers a streamlined enclosure for a display and Leon Soundbar with all audio wires hidden from view and a beautiful finish framing the AV components.
At Simaudio, our products reproduce sound that is so pure and authentic it brings a newfound proximity to the performer. As you never want those intimate moments with the artist to end, all MOON products are built to be enjoyed over a lifetime. At Simaudio, we are proud to build products that are sustainable, imparting a minimal impact on the environment. We favour responsible suppliers and subcontractors who share our philosophy of reducing our carbon footprint. We offer a 10-year warranty on all our products to respect our sustainability value. The pure sound of the instruments, the timbre of the voice, the bated breath. At Simaudio, we believe that nothing should stand between the authenticity at the time of recording, and the listener. This proximity is our goal; this intimacy is our passion. Our renowned customer service is professional and personalized thanks to our passionate team which is committed to your long-term satisfaction. No matter where you are located in the world, MOON will deliver the best sound experience to you.
A group of European audiophiles founded NAD Electronics in 1972 with one goal in mind: combining astounding sound quality with unprecedented value. NAD sound engineers focused on removing the bloated features found in high-end electronics and focusing on the essentials. NAD developed the world's best-selling hi-fi amplifier and the first Dolby C player during the next 40 years. As one of the pioneers in digital sound, they delivered the epitope in high-performance digital amplification. Leveraging a development team now based in Canada, NAD continues to innovate to ensure each product they produce sounds better than the last. Listen to your favorite recordings or movies just as creators intended with their premier lines of amplifiers, processors, AV receivers, turntables, CD players, media players and headphones.
Massachusetts-based company Nordost is known as the go-to hi-fi audio cable manufacturer within the AV industry. After first hitting the scene in 1991 with a flat audio cable using unique technologies borrowed from the audio space industry, Nordost has continued to innovate and now boasts a wide array of cabling solutions, including power cords, headphone cables, speaker cables, high-definition cables, digital cables and more. Leveraging dedicated engineering and design teams, Nordost has led the way in some of the most significant audio innovations of the past 30 years, including Dual-Micro-mono filament, TSC technology and HOLO:PLUG connectors. Each cable is American-made, making Nordost the first company to have a line of American-made HDMI and UHD cables.
Neophytes and audiophiles alike can enjoy old-school hi-fi sound with tube amplifiers from PrimaLuna. Dutch entrepreneur Herman van den Dungen paired up with tube specialist Kevin Deal in 2000 to deliver reliable, high-performance components with features that could compete with products costing up to five times as much. Adaptive AutoBias smart technology monitors tubes and adjusts them in real time for lower distortion and longer tube life. Each amp produces deep, powerful bass through in-house power and output transformers. Unique point-to-point wiring on all amps uses heavy-gauge cable throughout the signal path for excellent reliability. Though known best for their integrated tube amplifiers, The Netherlands-based PrimaLuna also develops pre-amplifiers, power amplifiers and DACs, which are distributed worldwide.
Enjoy a more comfortable environment while reducing your energy consumption with QMotion's advanced shading systems. Using a mobile app, voice commands or elegant keypads, open and close shades throughout your space for the ultimate comfort and efficiency. One of the industry leaders in motorized shades, QMotion helps residential and commercial spaces optimize their use of natural light. Electric shades open and close in unison with silent motors that won't interrupt your daily activities. Founder Willis Mullet instilled an expectation of uncompromising quality found in all of QMotion's products. Aesthetics never come second to Qmotion with slim brackets, decorative mounting options, and a wide range of fabric styles and colors. Transform your décor and lifestyle by integrating their cutting-edge automated shades.
A legend for turntables and tonearms since 1974, Rega now delivers complete hi-fi systems to audiophiles worldwide. Now offering amplifiers, phono stages, cartridges, CD players and loudspeakers, Rega designs, manufactures and tests all its products at its English headquarters. All Rega components are designed to deliver an authentic musical performance and come with a lifetime warranty. Its Planar turntable continues to set the standard for hi-fi sound ever since its release in 1975. The latest iteration features bespoke ceramic finishes and a sturdy lightweight frame. Craft the perfect audiophile setup by combining their legendary turntables with bookshelf and standing loudspeakers, award-winning amplifiers and phono stages. All products rely on extensive research and engineering to build the ultimate soundscape every time.
Since Salamander Designs was founded in 1992, they've placed innovation and specialization at center stage with their AV furniture designs. Not only does Salamander Designs specialize in AV cabinets, but they also offer racks, stands and home theater seating. All units are built-to-order in their Bloomfield, Connecticut headquarters, whether working with a pre-designed model or building from scratch. Explore a wide range of styles, materials, sizes and finishes to build the ideal solution for your home. A design configurator on their website guides you through the process based on the technology you wish to include. Beyond the overall aesthetics, each piece of furniture enhances the performance of your electronics while facilitating their maintenance. Leveraging precise aluminum frames and natural materials, Salamander Designs delivers products built to last.
Elevate your expectations of home entertainment with Samsung's most innovative and advanced range of televisions that offer an impeccable visual and auditory experience for film and gaming enthusiasts alike. Samsung's proprietary Quantum Processor is the mastermind behind their unrivaled QLED 4K and 8K TVs that display a depth of detail, contrast and realism never seen before. Even when not in use, Samsung displays add beauty to your home by transforming into framed artwork or blending into the decorative pattern on your wall, elevating your space while turned on and off.
As the first home automation company to embrace mobile technology for control inside and outside the home, Savant is a leader in innovation. The brand helps to cultivate the ultimate luxury lifestyle with personalized control of your entire home, business or yacht from an intuitive mobile app, high-resolution touchscreen, elegant remote or by voice activation. Savant offers any user the unparalleled convenience of controlling your lighting, climate, entertainment, pool and spa, security and more from a single platform no matter where you are. Set distinctive scenes that mold to your every mood and transform your home into a coveted entertainment hotspot at the touch of a button. Whatever you imagine, Savant can help make it a reality.
Unleash the full potential of your home theater with Screen Innovation's masterful indoor and outdoor screen models. Revolutionize your viewing experience with ambient light rejecting screens so you can enjoy your favorite films even during the day. Embrace the big screen experience in a stylish environment with their sleek, zero edge models that fit seamlessly in any space. Now you can even take your screen on the go with the Solo line model featuring a portable cassette and a two-year battery life. Tiles and rear projection screens, meanwhile, allow unique and engaging digital signage solutions for businesses. Recently, Screen Innovations has also released motorized shades for indoor and outdoor use in a wide range of models and colors.
Revel in the perfect harmony of design and technology with Séura's award-winning line of smart mirrors and TV solutions for your indoor and outdoor spaces. Improve your morning routine with Séura SMART technology that incorporates seamlessly into a custom vanity for total home control at the touch of your bathroom mirror. Elevate your living room with intelligent 4K TV displays that disguise as beautifully framed mirrors when turned off. And see yourself in the best possible light with elegantly lighted mirrors that illuminate your bathrooms without the need for cluttered sconces and light fixtures. Certified as a Woman-owned Business Enterprise and with all products manufactured in Green Bay, Wisconsin, all Séura products get to wear the badge of Made in the USA by American craftsman.
Established in the early 1980's, Southern California-based Dana Innovations is the parent company of Sonance, iPort and TRUFIG. Sonance specializes in designing high-quality audio systems for luxury homes and businesses that work in virtually any environment, from in-wall and in-ceiling to expansive outdoor landscapes and more. Enjoy sightless surround sound that immerses you into your favorite blockbuster film or musical soundtrack with discreet speaker solutions that complement any indoor décor or hide evenly throughout your gardens and foliage. With Sonance, delight in immaculate sound with minimal visual impact thanks to the beautiful blending of technology and aesthetics.
Sonos envelops every space of your home with brilliant audio, creating a soundscape you can easily customize to play what you want, where you want. With smart, wireless speakers for your music and cinema, Sonos expands crystal-clear audio anywhere you desire and connects to all your favorite media sources for easy, one-tap listening. Seamlessly command your speakers with voice activation or from your smart device of choice and rediscover your favorite music with a sound system that lets you listen your way.
For more than three decades, Straight Wire has become the industry standard in AV cabling. Not only are their cables featured in premier brands like Triad, Wisdom and JBL Synthesis, but they are also only available through a trusted dealer network. The one-size-fits-all philosophy of many cable providers gives way to a tailored approach with more than 75 models for speakers, video, digital and power available. Having the right cable makes all the difference. Straight Wire offers system analysis that factors room acoustics, AV components and audio preferences to find the ideal solution in their tiered system ranging from basic entry-level cables to reference-level solutions for maximum performance. Every Straight Wire model is proudly made and assembled in the USA from its Hollywood, FL headquarters.
Home technology professionals have chosen SurgeX as their go-to company for surge protection technology since 1995. Through a wide range of products including branch circuits, sequencers and UPS systems, they protect technology from unexpected surges that cause lengthy reboots and destroy equipment. The company's innovative technologies address surges and harmful side effects that create ground contamination and further degrade components. Employing inrush current elimination, SurgeX removes all surge energy without any of the dangerous side effects. Catastrophic over/under voltage shutdown manages power variations before they affect any equipment. EMI/RFI impedance tolerance eliminates most ordinary and common mode noise for optimal AV performance. These products also come with remote management tools to oversee your system and immediately flag issues.
Gary Yacoubian wanted to spur a sound revolution that extended high-performance audio beyond an elitist hobby when he founded SVS in Youngstown, Ohio, in 1998. SVS products stick to a design philosophy grounded on a passion for immersive home audio, extensive engineering, QA testing and state-of-the-art technology. Hear the difference with their dynamic speakers, electronics and effortless subwoofers. As the top subwoofer brand globally, SVS offers 15 subwoofers with dual, sealed and ported varieties for any application. Deploy hi-res music seamlessly throughout the home through their wireless line of speakers and amplifiers. Choose from bookshelf and standing loudspeakers for both home audio and theater applications.
Torus Power provides the hidden foundation behind thousands of high-end AV installations. The Canadian company's isolation transformers deliver cleaner power for optimal audio-video performance. With reliably clean energy, you'll enjoy more pristine sound, enhanced bass and greater video contrast. Outfitted with trademarked LONO (Low Noise) technology, Toroidal Isolation transformers provide a natural defense from noisy and polluted power lines. Narrow bandwidth technology restores powers to its clean original state while hi-res technology keeps the noise floor low. Automatic voltage regulation and series mode surge protection keep delicate high-end AV components protected from voltage surges and undulations. Gain peace of mind with remote power management solutions that allow AV professionals to monitor your system health 24/7.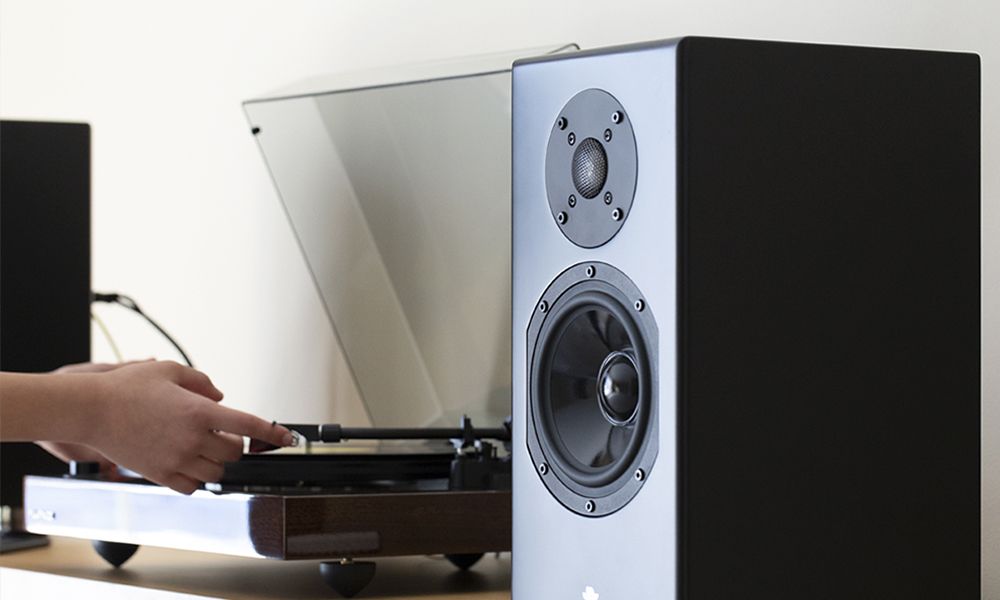 Over the past four decades, Canada-based Totem Acoustics has produced "soul movers" that reproduce sound with all its magic intact. All speakers must showcase dynamics, timbre, rhythm and harmonics that genuinely bring music to life. Speakers are made with sturdy materials and expert engineering for long-lasting use with a musical journey that doesn't diminish over time. No matter your audio preferences, Totem Acoustics has a solution for you. Designer loudspeakers can showcase your living room, bookshelf speakers bring ambiance to media rooms or home offices and center speakers and soundbars power movie soundtracks. Enjoy stellar sound quality and great value with the KIN line or embrace luxurious home audio with custom in-wall and in-ceiling architectural models.
URC delivers premium home automation and control solutions, bridging all your connected devices. Their Total Control 2.0 platform lets you seamlessly manage your media, security, lighting and more from one easy-to-use and customizable graphical user interface. Gain access to the Total Control 2.0 experience from your smart device of choice, including elegant touchscreens, handheld remotes, keypads or mobile apps that are all driven by powerful URC system processors. Hands-free control is also available through voice commands from Amazon Alexa and Google Assistant. This professionally installed and programmed system integrates with thousands of products in addition to the native URC product line up. Headquartered in Harrison, NY, URC has been a global leader for 25 years in automation and control for both residential and commercial projects.
With a heritage dating back to the first fluorescent light fixtures introduced at the 1939 World's Fair, USAI Lighting is now recognized as one of the most forward-thinking companies for fixture design, performance and control. Enjoy the ultimate in precision lighting with their trademark color technologies that allow for personalized, human-centric lighting that retains a uniform color from fixture to fixture. Though best known for their versatile and compact LED solutions, USAI Lighting also produces fluorescent and low-voltage halogen fixtures for unique applications. Models ranging from micro 1" aperture downlights to 6" aperture cylinders provide ample versatility to fit any design. Optimize the lighting control in any space by taking advantage of USAI's partnership with Savant Systems.
For over thirty-five years WAC Lighting has operated at the forefront of emerging technologies. Now a second-generation owner-operated company, WAC Lighting continues to elevate the industry in design and manufacturing by challenging conventions and building sustainable products responsibly. As a design-and-build manufacturer, we build long-term relationships with lighting designers, architects, and distributors by solving the challenges they face with creativity and innovation. Over the years, professionals have entrusted us to provide them with cutting-edge technology made accessible to most lighting budgets through a variety of options. Our award-winning portfolio of architectural products, decorative lighting, and landscape lighting focuses on addressing known problems or meeting unfulfilled needs with lighting solutions in commercial, residential, and hospitality settings. With our 5 year warranty, we stand behind our quality LED lighting solutions that are energy-efficient, long-lasting, and maintenance-free. We are also deeply committed to ecologically sensitive manufacturing, energy saving technology, design aesthetics and service in our local and global communities. 
Start Your Journey to Smarter Living
Connect with us to learn more about how these industry-leading brands work together to create your dream smart home or business.