The Essence of Luxury
Savant home automation offers curated smart technology solutions for unrivaled comfort and elegance in your Dorado residence.
---
WHOLE HOUSE AUDIO
Optimize your Dorado
home cinema
with one-touch control of your technology and instant access to your favorite entertainment. Savant delivers high-resolution images and lossless audio for the ultimate viewing experience.
Foster the Ultimate Experience
Immerse yourself in stellar audio and video quality.
Lighting
Masterfully craft a beautiful, comfortable and efficient living space with cutting-edge lighting solutions from Savant. Control the intensity and hue of the lighting in your home to paint the perfect picture.
Lighting for Any Environment
Design the ultimate atmosphere at the press of a button.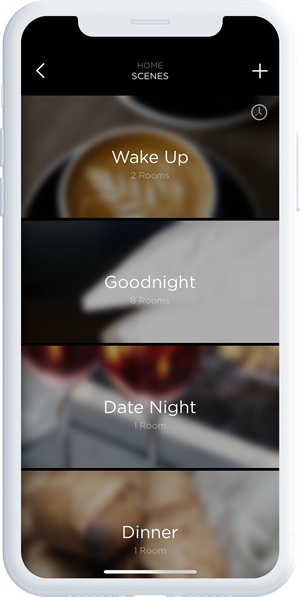 Scenes
Enjoy perfect lighting throughout the day with personalized lighting scenes. Recall the ideal settings for waking up or watching a movie through your mobile app or by scheduling scenes to happen at a given time every day.
TrueImage
TrueImage lets you simultaneously change the color and brightness of the virtual light in your room's photo and in your real-world environment. Love the new settings? Save them as a new scene.
Interfaces
Effortless, elegant and exceptional. Control solutions ranging from mobile apps to voice control let you cultivate the ultimate luxury lifestyle in your smart home. Explore the options below to find the ones that work best for you.
Embrace an Exceptional Lifestyle
Naturally manage technology in your own way.